February 20, 2019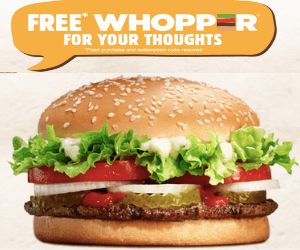 Get some delicious fast food for free!
Complete a survey on your recent Burger King experience and get a free Burger King Whopper, Original Chicken Sandwich, or Crossan'wich.
Click the button, complete the survey, and get free food.
Please note, you must have a recent Burger King receipt.
Don't have a receipt? Don't worry, you can sign up for free Harvey's frings!