February 20, 2019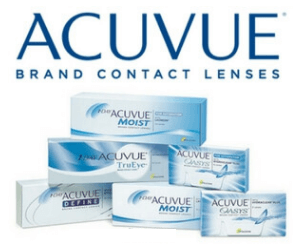 Are you tired of wearing your contact lenses? This is your chance to get free contact lenses!
Sign up for your free trial of ACUVUE contact lenses today.
nter your information and ACUVUE will send you an email with your very own personal e-trial voucher.
Once you get your free voucher, download and print it off. You'll then need to make an appointment with your local or usual eye care practitioner.
If they decide that ACUVUE eye contacts would be a good fit for your lifestyle, give them the voucher and they will give you your free trial lenses in return.
Want more free stuff? Check out our free samples page.