October 13, 2023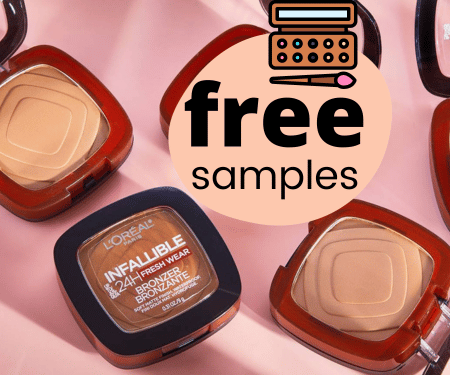 Try L'Oréal Paris Bronzer for Free
How would you like to try the New L'Oréal Paris Bronzer for Free? Are you ready to be one of the first to try out an amazing new product? Specifically, L'Oréal Paris is about to launch their brand-new 24h Fresh Wear Soft Matte Bronzer, and guess what? They're giving you a chance to get your hands on it before anyone else!
When I stumbled upon the news of the L'Oréal Paris Soft Matte Bronzer, I was intrigued. Who doesn't want to achieve that flawless, sun-kissed look all year round? So, I set out on a quest to find out how I could be one of the lucky few to try it out. And guess what? I found a way to do just that, absolutely free of charge!
To get started, all you need to do is head over to the linked page below for this incredible bronzer. There, you'll find all the details about the product and the chance to enter for a shot at being selected for the sample. It's a simple process, and trust me, it's worth every second.
In other words, don't miss out on this chance to try out the new L'Oréal Paris Soft Matte Bronzer. Imagine being one of the first to experience this incredible product, and all it takes is a few moments to enter for your chance to be selected.

Take that leap, embrace the opportunity, and get ready to glow like never before!
Want more free stuff? Check out our Free Samples Page
Remember, this isn't a sales pitch—it's just me sharing an amazing opportunity with you. And who knows, this free sample might become your new go-to bronzer. So, head on over to the landing page, enter for your chance, and let's embark on this journey together.