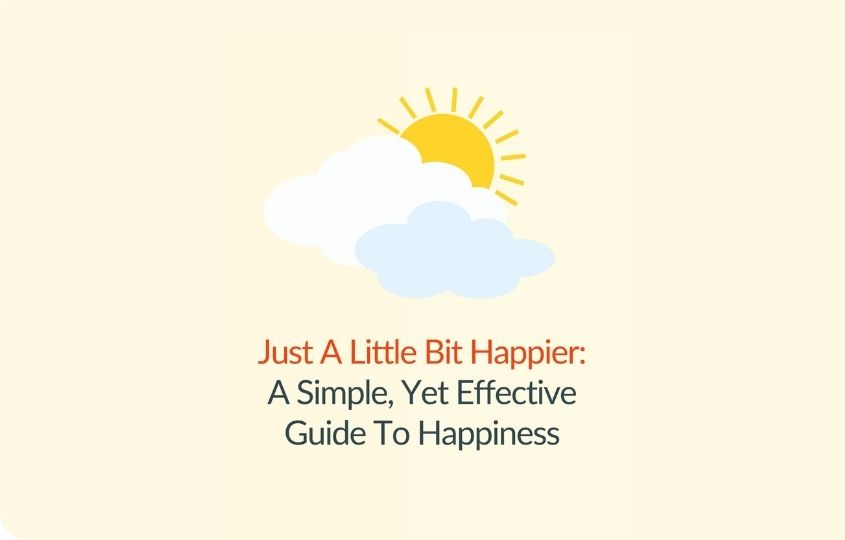 Just a Little Bit Happier: The Journey Begins
Welcome to our little journey towards a happier life. My goal in writing this book is to share simple, yet practical advice that can bring just a little more happiness and joy into your life. I'm so glad you're here, and I can't wait to embark on this adventure with you.
Imagine yourself in one of these situations: maybe you're sitting on your couch after a long day at work, feeling drained and wishing you had more energy to enjoy your evenings. Or perhaps you're struggling to find motivation and purpose in your daily routine, feeling like you're just going through the motions. You might even be going through a difficult time in your life, dealing with a loss or a heartbreak, and looking for a glimmer of hope to help you heal and move forward.
Whatever your circumstances, I bet you picked up this book because you're seeking a little bit more happiness in your life. And who can blame you? We all want to feel happier, more fulfilled, and more at ease with ourselves and the world around us.
Now, imagine a life where you wake up with a smile on your face, feeling excited about the day ahead. Picture yourself navigating through life's challenges with grace and resilience, knowing that you have the tools to handle whatever comes your way. Envision a world where you're surrounded by strong, positive relationships, and you're deeply connected to your passions and goals. This is what a life with just a bit more happiness looks like.
In this book, we'll explore various aspects of happiness, from gratitude and mindfulness to self-compassion and resilience. Through relatable stories and practical advice, we'll learn how to make small, incremental changes that can have a lasting impact on our happiness and well-being.

I promise you that by using any of the many techniques, tips, strategies, and exercises in this book, you'll find that just a little bit happier is not only achievable, but it's also something that can truly transform your life.
• Click here to see all the current free samples available! •