October 15, 2023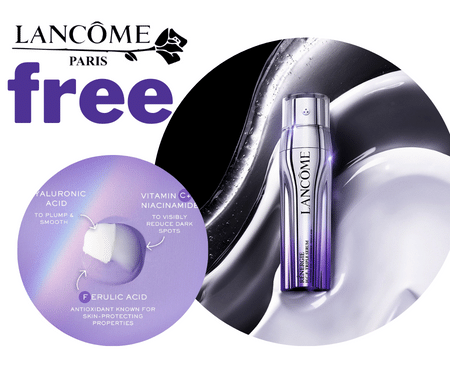 Free Lancôme Rénergie H.C.F. Triple Serum Sample
How to Snag a Free Lancôme Rénergie H.C.F. Triple Serum Sample
I've got some fantastic news to share with you today. If you're on the lookout for a top-notch skincare sample, you're in for a treat. Sampler is currently offering free Lancôme Rénergie H.C.F. Triple Serum by way of some samples! So, let's dive right in and learn how to seize this wonderful opportunity without any catch.
Lancôme's Rénergie H.C.F. Triple Serum offers a unique approach to skincare and combines both plumping and anti-aging benefits. This serum is designed to address common aging-related concerns, making it a great addition to your skincare routine. Next head over to the page linked below and get started. That's specifically how you need to apply. No tricks, no hidden fees—just straightforward information to kickstart your skincare journey.
Receiving a free Lancôme Rénergie H.C.F.

Triple Serum sample isn't hard. I want to emphasize that this isn't an ad; it's a friendly tip to help you discover a skincare product that could make a difference in your daily routine.
Lancôme is renowned for its commitment to skincare excellence, and this sample offers a chance to experience their innovation firsthand. So, don't miss out on this opportunity to pamper your skin and address those aging-related concerns. Apply today and enjoy the benefits of some free Lancôme Rénergie H.C.F. Triple Serum.
Want more free stuff? Check out our Free Samples Page
Finally, take the leap, try it out, and discover the potential of Rénergie H.C.F. Triple Serum for yourself. Your skin will thank you! 😊