September 8, 2023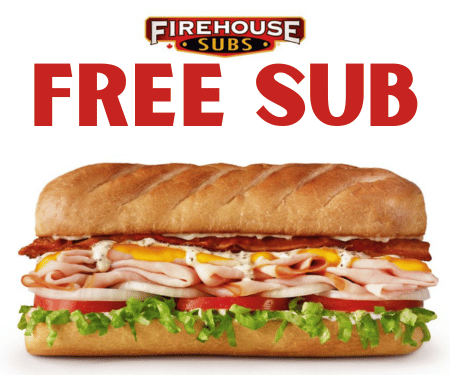 Get a Free Medium Sub From Firehouse Subs
Score a Free Medium Sub with the New Firehouse Subs App
I've got some tasty news to share, and it doesn't involve any cooking! If you're a fan of delicious subs, you're in for a treat. Recently, I stumbled upon a fantastic way to snag a FREE medium sub from Firehouse Subs, and it's as easy as a few taps on your smartphone. Before we dive into the delicious details, let me clarify one thing: I'm not the one giving away these subs, and this isn't an ad. I'm just excited to share how you can score this mouthwatering deal.
Firehouse Subs has stepped up their game with a brand-new app, and it's a game-changer for sub enthusiasts. Here's how you can enjoy a scrumptious free medium sub from Firehouse Subs. It's easy, it's delicious, and it's all thanks to their new app.
1. Download the App
2. Place Your First In-App Order
3. Claim Your Free Medium Sub
4.


Earn Rewards with Every Bite
With every order you place through the app, you'll earn points. These points are like little tokens of deliciousness that you can redeem later for more free food rewards. It's like having a loyalty card, but even better – it's all digital! Get ready to satisfy your sub cravings.
Want more free stuff? Check out our Free Samples Page
Keep in mind that this offer may be subject to change, so be sure to check out the App Store or the Google Play Store for the most up-to-date information. Enjoy your subs! 🥪🎉