Printable Coupons Canada: Your Complete Money-Saving Guide
April 2, 2019, BY Emma Craig
Some of the most popular offers on our site are printable coupons Canada. Why? Because everyone loves to save money, and coupons are often the easiest way to do so!

While you can't exactly extreme coupon like you can in the US, there are plenty of free printable coupons you can use and claim for savings.

And if you've checked our coupons page recently, you'll see we're always posting the latest and greatest coupon offers for our members.

A common concern our members have is that they don't have a printer, and if we can mail them the offers instead.

We find the coupons online and post them for our members, they are offering by external companies so we have no control over the supply or fulfilment. However, many printable coupons, like McDonald's, do not actually need to be printed and be shown on a smartphone instead!
In this article we'll dive into:

Printable Fast Food Coupons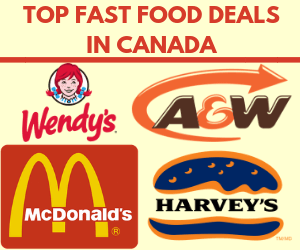 Fast food coupons are some of the most popular offers on our site. And the good news is, most major fast food chains release new coupons monthly. You'll never want to pay full price for fast food ever again.

The best part?

Many fast food chains allow you to show the coupons on your smartphone, so if you don't have a printer, it's no problem.
Here are some of the current and most popular fast food offers:

Beauty Coupons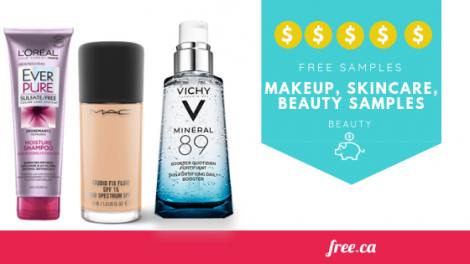 Another popular coupon category is beauty coupons. There are printable makeup coupons, as well as skin and hair care offers. Some of Canada's most popular beauty brands offer valuable savings for customers.

These coupons make it easy to try a new beauty product without paying the full price. Some of the most popular beauty coupons are:

What's better than a coupon? A free sample, of course! Check out our 2019 Beauty Savings Guide to see all the current free beauty samples, coupons, and giveaway offers. It's full of free samples from Vichy, MAC, L'Oreal, Sephora, and more!

Printable Grocery Coupons Canada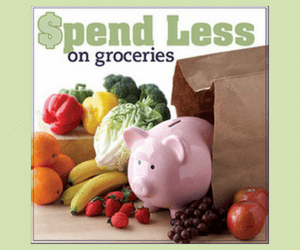 Grocery coupons are always popular because everyone needs to eat, but not everyone wants to pay full price for food! And if you've read our blog post on how to save money on groceries, you'll know that coupons are a key component in our grocery shopping.

Major food brands offer coupons you can use to save on their products. Food companies offer their coupons in different ways.

On their own website
Through a third party website
Through Their Own Website
Some brands will consistently offer coupons you can download and print through their own website. These are the easiest to claim and are often available for a longer period of time.

Some of our favourite include:

Through Third-Party Websites

The most common way to get free grocery coupons is through third-party websites like Save.ca and Smart Source. Brands will offer a limited amount of coupons through these portals and you can print them there, or sometimes even choose to have them mailed to you.

Things To Know About All Free Printable Coupons Canada
Always check for an expiry date on the coupon
Check for any terms and conditions
Some are only valid at certain stores – this will be on the coupon
Stores have the right to refuse coupons
Check the coupon details to see if you can show the coupon on a smartphone
More Frugal Living Tips
If you enjoyed these free printable coupons Canada, be sure to check out these other great frugal living resources: