What better way to celebrate than with these delicious Easter dessert recipes?
These Easter treats are sure to wow any crowd. Not only are they fun and easy to make, but they taste so great.
We've found 3 delicious recipes you can try:
No-Bake Pastel Mini Egg Cheesecakes
Easy Cookie Bark
No-Bake Mini Egg Cheesecake
Chocolate Surprise Easter Eggs
We have also included a video that includes some of your favourite Mini Egg recipes because Mini Eggs are our absolute favourite Easter eggs!
You'll have so much fun baking & eating these treats, even the Easter bunny will be jealous.
The best part? The 4 recipes we're about to list are all no-bake! It doesn't get much sweeter than that.
Don't forget: we also posted a blog on fun & easy Easter crafts for kids! Be sure to check that out as well!
No-Bake Pastel Mini Egg Cheesecakes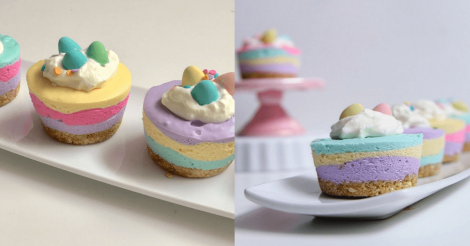 The first Mini Egg cheesecake recipe on our list is for these delicious mini Easter cakes.
The cakes combine pastel colours, delicious Mini Eggs, and cheesecake. Talk about the ultimate dessert.
The best part of these cheesecakes, besides the no baking, of course, is that you can use whichever colours you want.
Check out the recipe and try them for yourself.
Easy Cookie Bark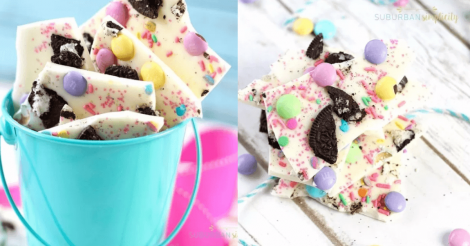 If you want an easy dessert recipe, this is the dessert for you! This delicious cookie bark can be made in under 5 minutes – seriously.
While this recipe calls for Oreo cookies, but you can use any cookies you like.

You could even try using Smarties instead!
Check out this ridiculously easy recipe here.
No-Bake Mini Egg Cheesecake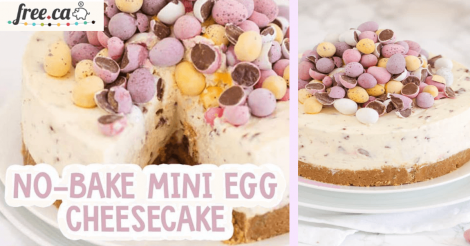 This is our absolute favourite of the Easter dessert recipes because it's sweet, rich, and incredibly festive.
This cake proves that gourmet baking does not need to take gourmet skills.
We were truly surprised at how easy to make this beautiful cake.
Check out the recipe and try it for yourself today!
Chocolate Surprise Easter Eggs
With this recipe chocolate is the key ingredient!
This treat takes Rice Krispie treats to the next level.
These Easter Eggs are so easy to make, the main ingredients you need are:
Rice Krispies cereal
Marshmallows
M&Ms Easter candy (or similar)
Watch the video and learn how you can easily make this sweet treat.
Easter Dessert Recipes: Cookbook

Some people prefer to follow recipes out of a cookbook, and honestly, we don't blame them.
There's something great about following along in a cookbook, looking at the images, and keeping it in your kitchen.
That's why we've included a link to this very popular and highly-rated cookbook, Tasty Dessert: All The Sweet You Can Eat.
This cookbook includes easy ways to customize desserts. So you can tailor the recipes to your tastes and to any holiday, including Easter.
A little food colouring can go a long way to make any old dessert fun and festive!
More Like This
If you enjoyed these recipes, check out some other great ones on our site: