Have Tom Hardy Tuck You Into Bed Tonight
February 15, 2017, BY Emma Craig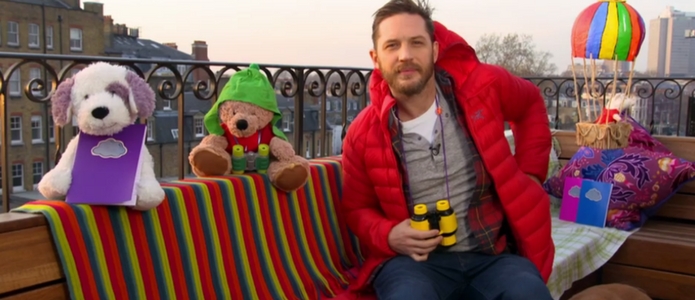 Tom Hardy is about to break the internet again! This time it won't be for playing the villain that broke Batman's back, or for his action-packed stunts in Mad Max, no folks, this time it's for reading bedtime stories.
You heard it right, bedtime stories.
Last night mums in the UK got a special Valentine's Day gift as Tom Hardy read Tom McLaughlin's The Cloudspotter on British kids' TV network CBeebies.
Here's the trailer from their Facebook page:
This isn't the first time Tom Hardy read a bedtime story. He appeared on the network on New Year's Day and read You Must Bring A Hat by Simon Philip and Kate Hindley.