Delicious S'Mores Bites
October 23, 2018, BY Emma Craig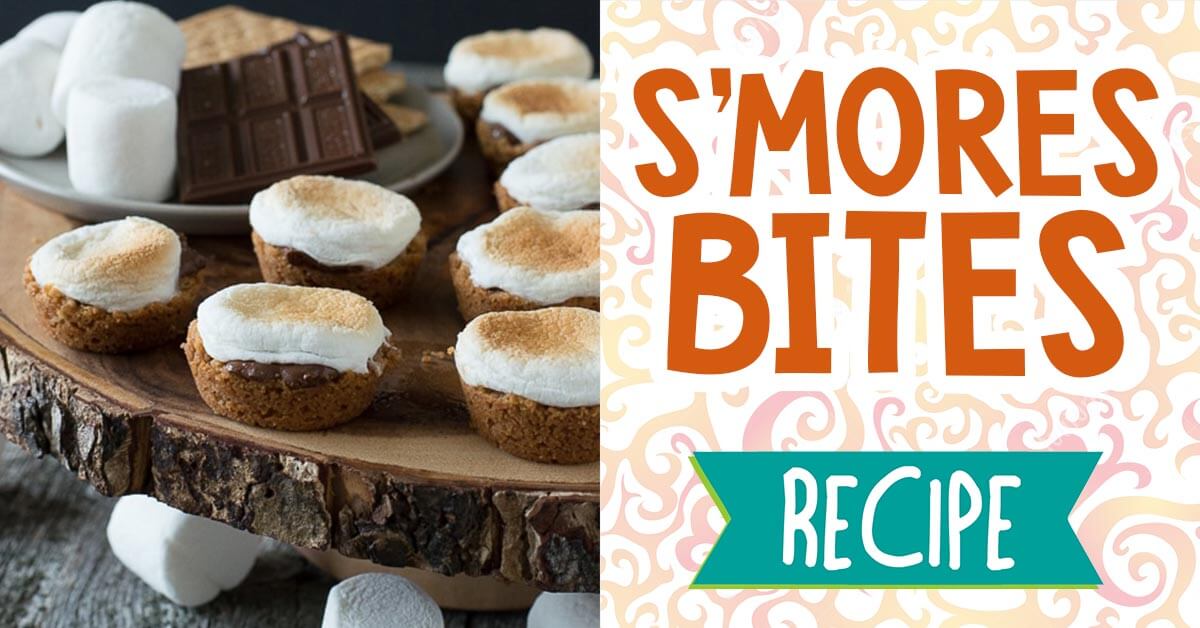 Who says s'mores are only a summer treat? We think these Delicious S'Mores bites are the perfect fall dessert to eat by the fireplace. Trust us – after trying this recipe, you'll be wanting s'more!
Ingredients:
7 whole graham crackers (equals 1 cup), finely crushed
1/4 cup powdered sugar
6 tablespoons butter, melted
2 (1.55 oz) milk chocolate candy bars (I used Hershey's), divided into rectangles
12 large marshmallows, cut in half
Directions:
Preheat the oven to 350°F.
Finely crush the graham crackers into crumbs, using whatever method you want.
Combine graham cracker crumbs, powdered sugar, and melted butter into a small bowl.
Evenly divide crumb mixture into each cup of a 24 cup mini muffin pan, grease slightly before using. Press crumbs down to form shallow cups.
Bake 4-5 minutes or until edges are golden.
While that's baking, break the candy breaks into the divided rectangle pieces. Also, cut the marshmallows in half using scissors that have been sitting in cold water.
Remove the pan from the oven and place one chocolate rectangle into each cup.
Place one marshmallow half, cut-side down, into each cup.
Return to oven for 2-4 minutes or until marshmallows are just slightly softened.
If you'd like the tops to be brown, turn the oven to broil, and broil the s'mores bites for 1-2 minutes.
Cool on a cooling rack for 15 minutes before carefully removing them from the pan.
Originall posted on Freebies.com