EOS Lip Balm: Make Your Own Tinted Lip Balm
October 29, 2018, BY Emma Craig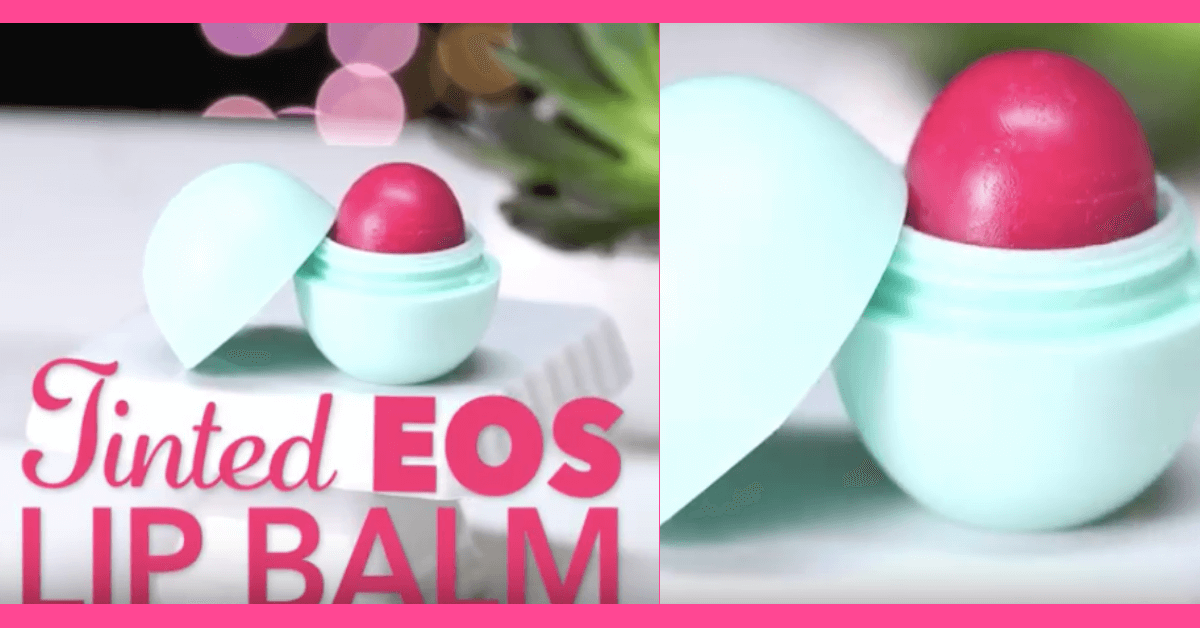 We love this DIY tinted EOS lip balm recipe. Because if you're anything like me, your lips can get so dry and cracked, especially in cooler weather. Winter seems to have been dragging on for so long, and the cold dry air can have a huge impact on your skin.
DIY EOS Lip Balm
While purchasing lip balms from the pharmacy can be super convenient, and it can be so much more fun and cost-effective to make lip balm yourself!
The EOS brand is super popular, and we've found this easy copycat DIY recipe to make your own.
Try making this tinted EOS lip balm that is both moisturizing and stylish. Bonus: you can tint it to the cooler of your choice with any lipstick you have lying around the house!
This is a fun activity to do with your family or girlfriends. It's also a nice sentimental gift to give to a friend!
What You Need
You only need a few simple things to make your own lip balm. It's easiest if you have an empty EOS container to start with, but it's not necessary. You can easily find lip balm containers.
Beeswax
Coconut Oil
Shea Butter
Jojoba Oil
Olive Oil
Lipstick (the colour of your choice for the tint)
Directions
The directions are clearly outlined in the video, but what you'll need besides the lip balm ingredients are:
A small pot
Access to a stovetop
Access to a freezer
Measuring cup
Empty EOS container (or similar)
Get EOS
Don't feel so crafty? No worries! You can purchase your own EOS lip balm for only $3.97 here!

Plus, you'll also have an EOS container you can use in the future if you want to try the activity.
More Like This
Did you enjoy this video? Be sure to check out these other great DIY beauty video tutorials we have on the site: