Cookie Dough Stuffed Cupcakes
October 31, 2018, BY Emma Craig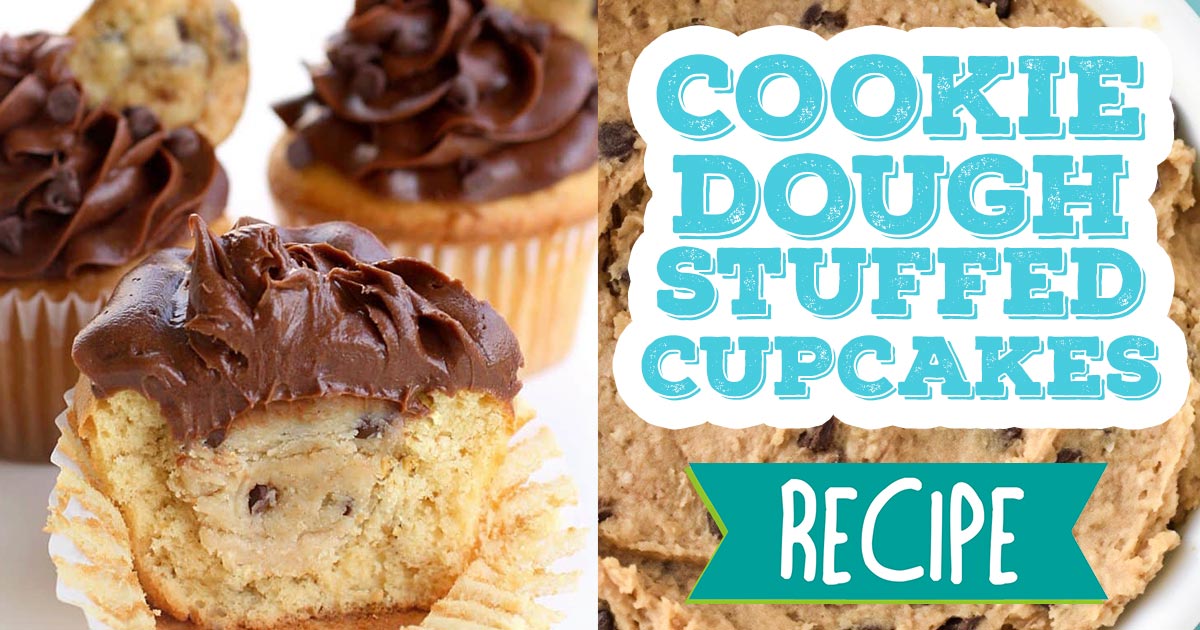 Do you ever find yourself choosing between cookies and cupcakes? Why make one when you can make both! Try these cookie dough stuffed cupcakes and enjoy the best of both dessert worlds.
Ingredients
Cupcakes:
1 Betty Crocker Supermoist butter recipe yellow cake mix (and ingredients package calls for)
1 container Betty Crocker chocolate frosting or homemade chocolate frosting
For the filling:
1/2 cup 1 stick unsalted butter, softened to room temp
3/4 cup light brown sugar
1 teaspoon vanilla extract
1 1/4 cup flour
1/2 teaspoon salt
2-4 Tablespoons milk
1 cup mini chocolate chips
Garnish:
optional 1/4 package of Pillsbury refrigerated cookie dough for cookie garnishes
Instructions
Preheat oven to 350 degrees. Line cupcake pan with cupcake liners. Make cupcake batter according to directions. Bake cupcakes according to package directions. Let cool.
To make the cookie dough filling, with a mixer, cream together the butter and sugar at medium speed. Add the vanilla and beat well. Add the flour and salt and mix until combined.
Add the milk gradually until desired consistency is reached and beat until fluffy. Gently fold in chocolate chips. Chill in the refrigerator until firm.
To fill the cupcakes, cut a cylinder-shaped portion out of the center of each cupcake. An apple corer works great for this. Fill each hole with a chunk of the chilled cookie dough mixture. Frost cupcakes with chocolate frosting. Garnish with mini chocolate chips and mini chocolate chip cookies.
Originally posted on
Freebies.com