Roasted Tomato and Bacon Dip
October 31, 2018, BY Emma Craig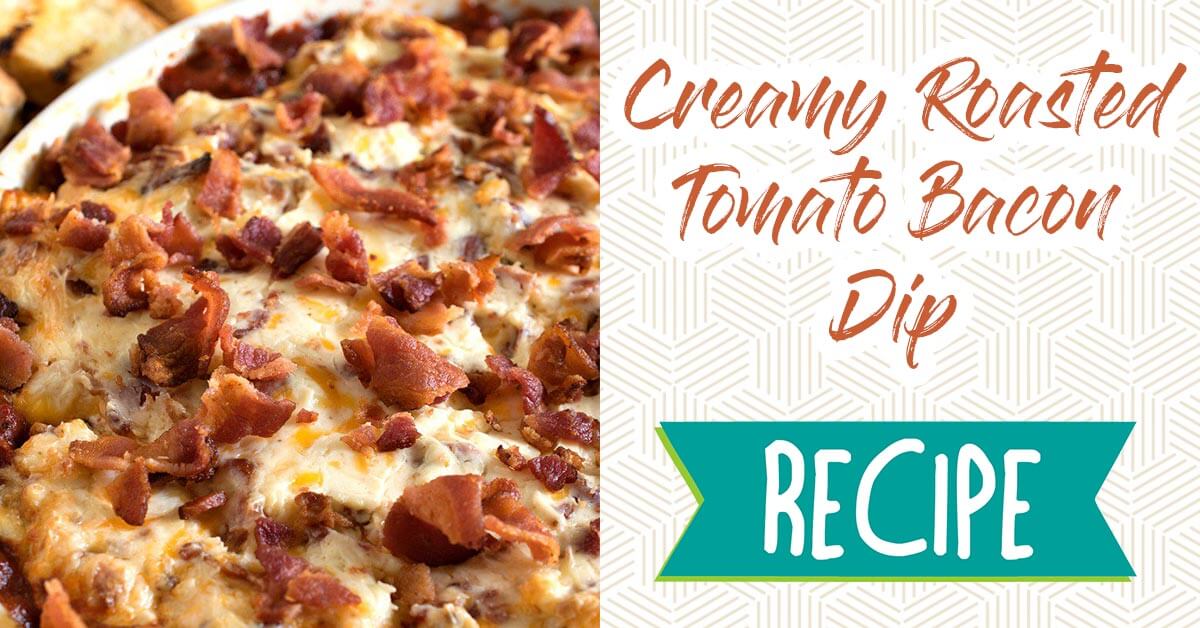 If you love decadent dips – you're just going to love this recipe! INGREDIENTS
1 pound bacon
1 cup diced onion
2 tablespoons fresh garlic, minced
2 14.5-ounce cans Hunt's Fire Roasted Diced Tomatoes
½ teaspoon kosher salt
¼ teaspoon freshly ground black pepper
1 teaspoon dry thyme
1 teaspoon dry oregano
8-ounce tub of softened whipped cream cheese
1 cup Colby Jack cheese, shredded
½ cup Romano cheese, grated
1 baguette
2 tablespoons olive oil
INSTRUCTIONS
Cook the bacon until crisp in a large ovenproof sauté pan and reserve two tablespoons of the bacon fat. Discard the remaining bacon fat or save for another recipe. Cut the cooked bacon into small pieces or crumble by hand. Set aside.
Preheat oven to 425 degrees F.
Reheat the two tablespoons of bacon fat over medium-high heat and add the onions. Cook for three minutes then add the garlic.
Cook the garlic and onions for one more minute then add the two cans of tomatoes including the juice as well as the salt, pepper, thyme, and oregano.
Stir once then place the pan in the oven and roast for 30 minutes, stirring once halfway through.
Remove from the oven and lower oven heat to 375 degrees F.
While tomatoes are roasting, mix cream cheese, Colby jack, and Romano in a medium bowl. Mix in all but ¼ cup of the crumbled bacon.
Pour the roasted tomato mixture into the casserole dish and then spread the cheese and bacon mixture over the top. Does not need to be spread to the edges.
Bake for 45 minutes uncovered.
While mixture is baking, slice the baguette on the bias into half-inch slices, brush both sides with the oil and grill on a ribbed grill pan for a few minutes on each side.
Remove the dip from the oven, sprinkle the top with the reserved crumbled bacon and serve with toasted baguette slices.
Originally posted on
Freebies.com