September 11, 2023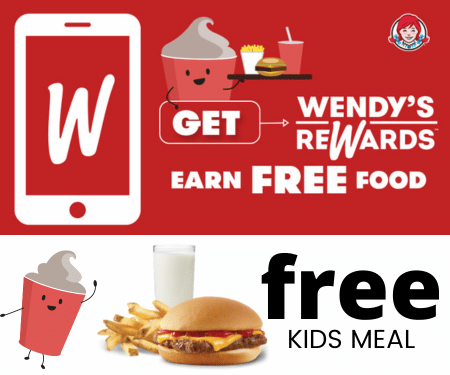 Wendy's Coupons: Get a Free Kids Meal
Use Wendy's Coupons & Unlock Savings (like a free kids meal)!
Have you ever wondered how to score some great discounts without diving into a sea of ads? Look no further! We've got a simple guide on how to get and use Wendy's coupons, and it's not from us – it's how we've been saving too. I'm getting a free kids meal for dinner tonight!
The first step on your journey to savings is to click the link below and sign up for Wendy's Rewards. It's quick and easy, and it opens the door to fantastic discounts. With Wendy's Rewards, you earn 10 points for every dollar you spend. The more you enjoy Wendy's delicious offerings, the more points you rack up.
But that's not all. Wendy's Coupons and Offers can be found here too. Check out what's available now, including:
Buy One Dave's Single, Get the Second for Just $2
Free Kids Meal with Combo Purchase
Grab 2 Croissant or Biscuit Combos for Only $9.99 with Mobile Order
Get $4 Off Your Mobile Order of $20 or More
Score a Large Fry for Just $1 with Mobile Order
And that's it! You're on your way to enjoying delicious Wendy's meals while keeping your wallet happy. Remember, this isn't about us or our website – it's about sharing the secret to getting and using Wendy's coupons like a pro.

Sign up, earn, scan, redeem, and enjoy the savings!
Want extra savings? Check out Flipp. This is your one-stop marketplace for savings and deals. Search for products you have coupons for and combine them for extra savings!