October 13, 2023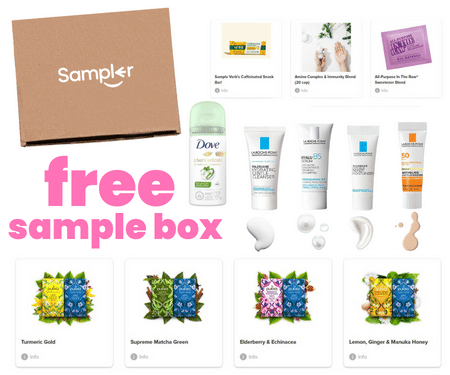 Get The Kit Club Sampler Box
The Kit Club Sampler Box is a fantastic opportunity to get some awesome free product samples, and I couldn't wait to share it with you. So, here's the scoop: I came across The Kit Club, a program offered by The Sampler App Inc., and it's the gateway to a world of freebies that perfectly match your interests and preferences. How cool is that? The Toronto Star Newspapers Limited is the sponsor, and they're providing this incredible opportunity for select individuals like us to create and receive a custom Sampler Pack of free product samples.
Here's how you can get in on the action:
First things first, this program is available for a limited time only, or until supplies last. So, the sooner you dive in, the better. Then tell The Kit Club wants to know more about your preferences and interests so they can match you with the perfect product samples. They'll ask you a few quick questions about your lifestyle, beauty preferences, household needs, and more. Once you've shared your details, it's time to play the waiting game – but not for long! The Sampler App's magic algorithm will work its wonders and curate a custom Sampler Pack filled with freebies tailored just for you. Can you feel the excitement building already?
Before you know it, if you qualify, your Sampler Pack will arrive at your doorstep, like a surprise gift from a thoughtful friend. Inside, you'll find an assortment of samples from top-notch brands that match your interests.

It's like Christmas came early!
Now, here's a little secret: The Sampler App offers these free product samples on a monthly basis. So, it's not just a one-time thing; you can keep getting exciting goodies each month! I've been enjoying this for a while now, and it's been a delightful way to discover new products without spending a dime.
Remember, my friend, this isn't a gimmick or a hoax – it's a genuine opportunity to try before you buy and discover fantastic products tailored to your preferences. Don't miss out on this amazing chance to pamper yourself with freebies!
Want more free stuff? Check out our Free Samples Page