October 12, 2023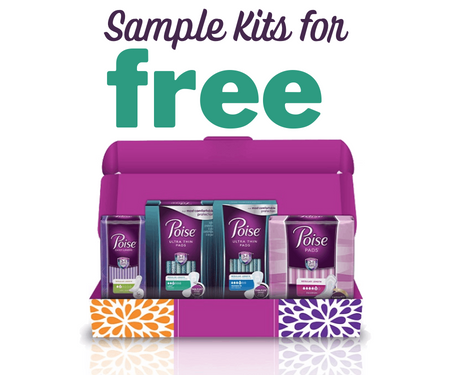 Free Poise Sample Pack
Want to get a free Poise sample pack for bladder leakage? I recently found a fantastic opportunity that I just had to share with you. It's not often you come across something like this, and it's too good to keep to myself. So, let me tell you how to snag a free Poise sample pack for bladder leakage. Trust me; you won't want to miss out on this!
First things first, let's talk about what's up for grabs. This trial kit includes a variety of Poise products to help you stay confident and comfortable throughout the day. You'll receive: Poise Daily Liners, Poise Ultra Thin with wings, Poise Ultra Thin without wings, and Poise Fresh Protection pads. These products are designed to provide you with maximum protection against bladder leakage, and the best part is that you can get them absolutely free!
Now that you know what's in store, here's how you can participate. It's super easy, all you need to do is submit your email. Yep, that's it! This is the first step to check your eligibility for the offer.

This offer is only valid while supplies last, so you'll want to hop on it ASAP.
After you've signed up, sit back, relax, and let the magic happen. Your Free Sample Trial Kit for Bladder Leakage will be on its way to your doorstep. It typically takes about 4 to 6 weeks to arrive, so don't worry if it doesn't show up immediately.
Remember, it's a limited-time offer, so don't wait too long to sign up. Take care of yourself and stay confident with the help of these Poise products. Here's to a more comfortable and worry-free day!
Want more free stuff? Check out our Free Samples Page