October 16, 2023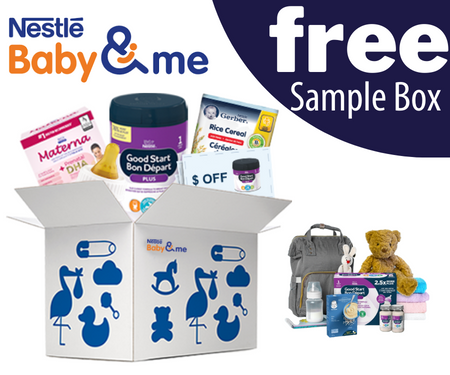 Free Nestle Ready for Baby Pack
Get Your Nestle Ready for Baby Pack: A Guide to Free Baby Samples
Hey there, everyone! If you're expecting a new addition to your family, I've got some fantastic news to share. I recently stumbled upon an amazing offer, and I can't wait to explain how you can get it too. It's not about me or my website; it's all about helping you discover how to receive a Nestle Ready for Baby Pack with loads of goodies for your little one.
Join the Nestle Baby & Me Program: Are you having a baby on the way? Nestle has a special treat for you. By joining the Nestle Baby & Me Program, you'll have the opportunity to get your hands on the Nestle Ready for Baby Pack. It's simple and here's how you can do it:
Register and Discover More: First things first, you need to register for the program. This is your gateway to the world of baby goodies! But that's not all. When you register, you'll also unlock some fantastic additional perks:
Free Samples: Get ready to receive a treasure trove of free samples from brands that both you and your baby will adore. It's like a surprise gift just for you!
Savings Galore: As your baby grows, Nestle won't leave you hanging.


You'll start receiving extra savings in your inbox and mailbox, helping you save money as you navigate this incredible journey of parenthood.
Expert Advice: Parenting can be a bit overwhelming, especially for first-timers. With the Nestle Baby & Me Program, you'll gain access to helpful tips and tailored advice to support your little one's development.
I can't stress enough how valuable this opportunity is, especially for new parents or parents-to-be. It's like having a friend who knows the ins and outs of parenting and is eager to share all the good stuff with you.
So, if you're excited about your upcoming bundle of joy and want to make those early days a bit easier, don't miss out on the Nestle Ready for Baby Pack. Join the program, unlock your free samples, savings, and expert advice, and embark on this incredible parenting journey well-prepared and with a smile on your face. Enjoy!
Want more free stuff? Check out our Free Samples Page