KFC Coupons: Get Yours Today To Save Big On Fast Food
January 2, 2020, BY Emma Craig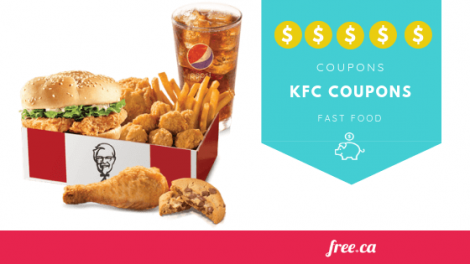 Due to how amazing the savings are, KFC coupons are always in popular demand.
There are multiple different kinds of KFC coupons available and we break down the best ways to get them and redeem them, ensuring you save the most money possible!

About KFC
Kentucky Fried Chicken, most often known as KFC, is an American chain of fried chicken restaurants originally from Kentucky. Their delicious chicken is beloved by customers worldwide.

The restaurant was started by the famous Harland Sanders in 1930 and founded in 1952. Sanders began franchising the restaurant across North America in 1955. Today, there are over 13,000 KFC outlets in over 80 countries worldwide!

Different KFC Coupons
There are 2 main types of KFC coupons available to Canadian customers:

Printable/Mailer Coupons
Colonel's Club Deals
Printable/Mailer Coupons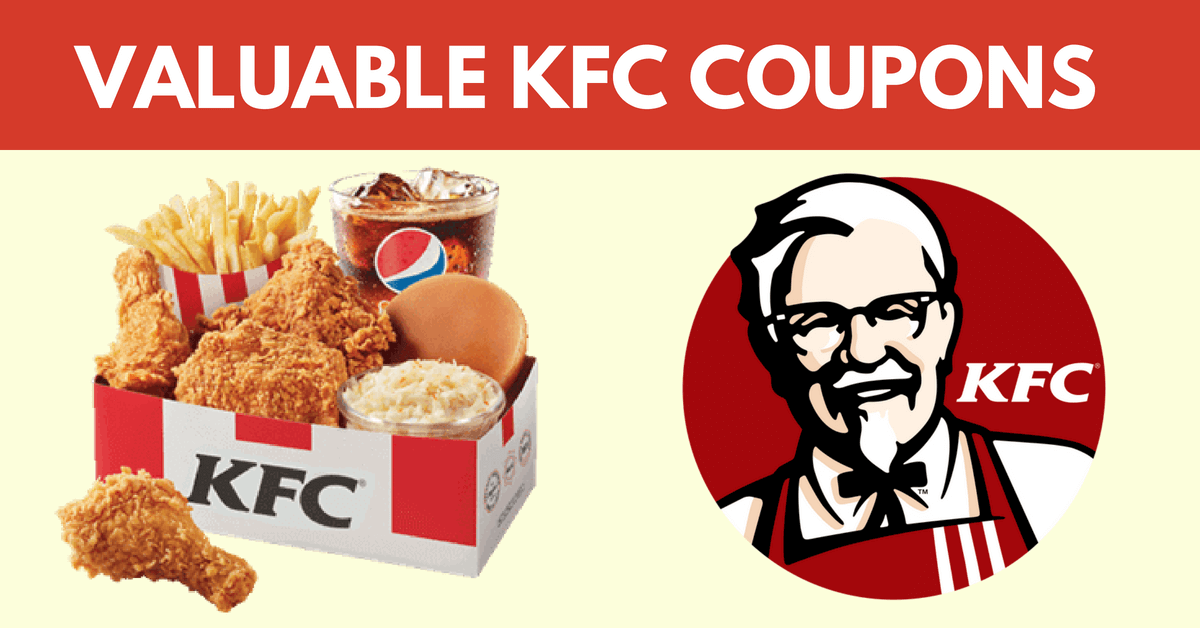 This is the main way to get KFC coupons and in our opinion, the most valuable coupons available.

Every few months KFC will release a mailer coupon packet with multiple free coupons. The coupons will have different expiry dates based on the province of your residence, but the coupons themselves will usually remain the same.

The great thing about these coupons are that they are generally valid for several months at a time, and that there are often more than 15 free coupons available at a time.

If you weren't lucky to get them mailed to your home address, KFC posts them online for free. All you need to do is select your home province and print the coupons.

We always post the coupons to our site as soon as they become available, so that our members can take advantage of these delicious savings.

Current coupons include:

2 can dine for $10.99
$6.69 combos
$26.99 Family Special
9 piece Family Special for $19.99
Colonel Club Deals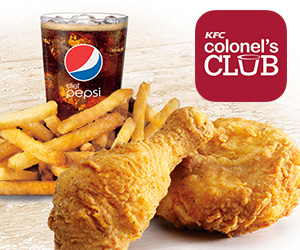 This is the second main way to get valuable KFC coupons.

KFC also has a loyalty program, called the Colonel's Club. The Colonel's Club is a loyalty program you get through downloading the app on your smartphone.

Every week, KFC will update the deals on the app and you can redeem them by presenting the offer on your app at any KFC location. You'll start receiving offers instantly after downloading the app to your phone.

Plus, if you're a real KFC lover, you can find nearby locations using the app.

Download and learn more about the Colonel Club app here.

If you like this loyalty app, you may also want to download the McDonald's My McD's app. They also load exclusive offers onto the app for users, and sometimes even give out freebies!
KFC Contests
Sometimes, KFC will run exclusive giveaways. They've done some gift card contests that our members love. If there is a great KFC contest online, we will post it on our Contests Page for our members!
More Like This
If you like these coupons, be sure to check out these other fast food coupons on our site!