Is Freemium the next business model of iGaming?
September 23, 2020, BY Mike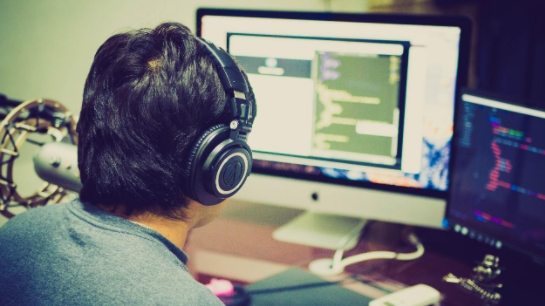 2020 has been a stellar year for the global gaming industry. The iGaming market is home to more than 2.5 billion players, and the sector is expected to grow nearly 10 per cent this year. In fact, it touted to generate in excess of $150 billion in revenue this year. The biggest growth is seen coming from mobile demand. That's where the largest investment is going into, and gamers couldn't be happier at the idea of being in 'game mode' on any device, any time – day or night.

One of the main reasons driving growth right now is the explosion of Freemium gaming apps, which are dominating the mobile gaming world and leading the charge. And it has caught the attention of many popular computer and video game makers, who are waking up to the new trends, catering to increased demand and turning their focus to the Freemium model to satisfy their traditional video game fans.

Game Mode

So why is the Freemium model taking off at such a rapid pace? The answer is simple. Games are free-to-play and free to download to anyone with a device, which is why they are insanely popular. They have the added benefit of having a premium look and high-end functionality, which gamers love. App developers generate revenue with in-app purchases and upgrades or ads, which can be easily disabled – for a price.

Value-Add

Players can also pay to bypass difficulties to advance to the next level of their best-loved games. Developers who get it right offer added benefits and incentives for avid gamers.


Some reward loyal fans with the ability to earn premium content if they work their way through the games and accumulate in-game currency which they can use as if it is real money. The more effort they put in, the more they get out.

Longevity if you get it right

Some of the most popular and successful games taking the gaming world by storm right now have been around for a while and are still gaining popularity with the gaming population. The reason long-term favorites like Candy Crush, Pokémon Go, Temple Run or Trade Nation are still around is because their developers are constantly evolving the games and offering new content to their fans.

Take Candy Crush, for example, it has been a global sensation since inception in 2012 and gamers just can't get enough of it. Data shows tens of millions of people play the game per month. That's because it offers a mix of ease and excitement, and keeps fans wanting more. It is always evolving. When players are out of lives, they want to keep on playing. Temple Run meanwhile, woos players in with the promise of buying virtual gems, characters and special maps which can be unlocked for a small cost.

Longevity if you get it right

This business model has been adopted in many casino games too. It's not unlike the opportunities and excitement offered by casino games, where games like slots and roulette keep players wanting more. Game-makers, who are cashing in on the Freemium model offer the chance for players to download the app for free luring them in with enticing introductory bonuses or low investments where fans can play for free or pay to unlock features for any extras they want. It is bespoke to each player, depending on their gaming preferences. Slot enthusiasts, for instance, are given the ability to play some of the most popular slot games like Battlestar Galactica, Hall of Gods, Starburst in online sites for free or gaming enthusiasts can play for real money. For those that dare, Galactica fans have more than 240 potential ways to win cash by circumnavigating through twelve colonies to defend mankind. It's fun, immersive and the options are endless.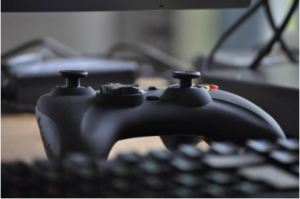 One thing is evident, the investment into the technology is staggering resulting in truly an immersive experience for fans. Gamers the world over can get the same level of excitement that they would in a casino but with the added bonus of being able to access their favorite game from anywhere, anytime, even from the comfort of their own home. The freemium model has allowed users to access the core product for zero cost instead of paying for a game that is not evolving. Those who want access to premium content or who crave customization pay a small cost. What's more, developers are reinvesting the money back into the game which means the content and experience is getting better and better and attracting an even bigger fan base. It's a win-win situation for all.
With ever-increasing demand, one thing is clear, the industry is well-equipped to cater to customer preferences and with the advancement in technology and investment in AI, game-makers have the ability to give fans exactly what they want when they want it. The Freemium model looks like it is here to stay. Now it has caught the attention of the leaders in the field, fans are lapping it up.