Extreme Couponing Canada: How to Stack Coupons in Canada
May 29, 2019, BY Emma Craig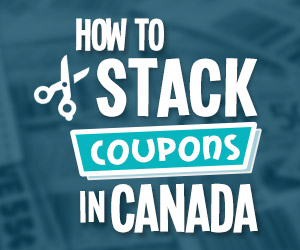 If you have seen the TLC show Extreme Couponing in the US, you know that our friends South of the Border are able to save hundreds upon thousands of dollar off household and grocery items with coupons. But there are still options for extreme couponing Canada!
We can't exactly do the same here in Canada, but some stores will allow you to stack coupons and you would be surprised at how much you can save!
If you've checked out our post on how to save money on your groceries, you know that we love saving money on all our purchases.
Grocery coupons are some of the most popular printable coupons and the easiest way to save.
Are you ready to start saving? Check out these extreme couponing Canada tips.
Extreme Couponing Canada: Tips
Always check for an expiry date
Thoroughly check the coupon terms and conditions before redeeming
Check your local flyers to see if the product is already reduced for the chance to save even more money
Coupon Zone Coupons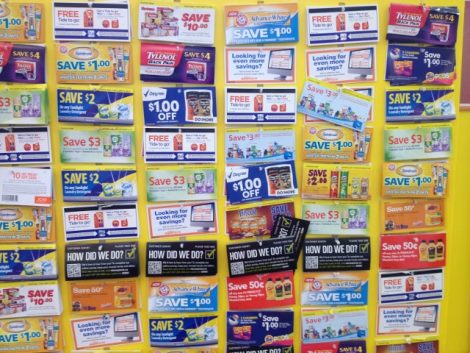 When you walk into Real Canadian Superstore, Loblaws and Independent Grocer stores you will see a board with Coupon Zone coupons.
These are store specific coupons that you can use from products at this chain of stores. These coupons you can often STACK with manufacturer coupons. What this means you can use a Coupon Zone coupon WITH a manufacturer coupon for the same item.
Often on these boards, there will be a selection of Coupon Zone coupons and manufacturer coupons that you can use at any store. Make sure you read the fine print on the back for each coupon to make sure you are using it correctly.
Coupons vary from store to store depending on selection so make sure you grab the ones you want when you see them because they may not be there the next time you visit.
Only take what you actually need and are going to use.

If you have unused coupons try to give them away or leave them for someone else before they expire.
Online Grocery Coupons
We post the latest and greatest grocery coupons to our Coupons Page.
We have coupons from major brands like:
These are free printable coupons you can print out and bring with you to redeem in-store. Most grocery coupons are printable, so if you plan on doing a lot of couponing you should probably invest in a printer.
Organize Your Coupons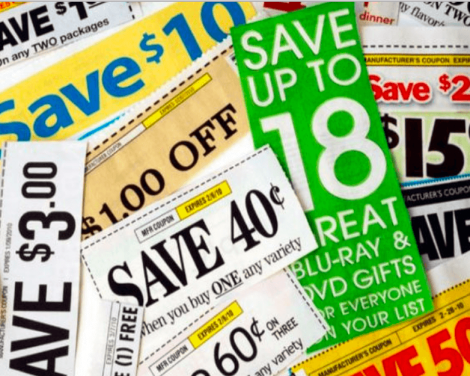 Stay on top of your coupons by organizing them. Many couponers choose to use a binder to organizer their coupon inventory.
You can categorize coupons by:
Brand
Food category
Store
Expiry date
---
Loyalty Programs
Being a member of one of the many loyalty programs will have you saving on whatever you end up spending at the store.
For example, joining PC Optimum and Sobeys MyOffers can have you earning points to get money back in store. Redeeming your points can have you saving even more at your favourite stores on top of your coupon savings.
Both PC Optimum and Sobeys MyOffers posts new offers weekly so you can load them onto your account.
Video Tutorial: Couponing in Canada
We've also found this great video tutorial with tips on couponing in Canada.
We may not be able to save thousands of dollars in a single grocery trip in Canada, but there are definitely ways to pair up and get some amazing savings! What is your greatest savings experience?
More Money Saving Tips
Did you enjoy this post? We've got more great frugal living tips on the site: