Similac Club: How to Get Free Samples and Coupons
December 24, 2018, BY Emma Craig
Similac is one of Canada's most popular baby formula brands, so it goes as no surprise they have their own loyalty program, Similac Club.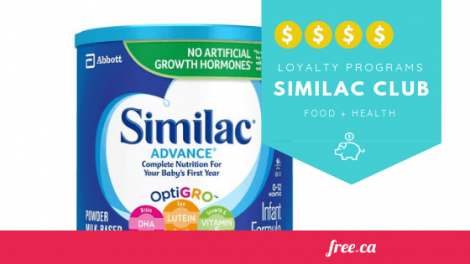 Similac is trusted by moms to make formula for newborn babies, toddlers, and even nutritional drinks for parents. Keep reading to find all the answers to your questions, like:
What is Similac?

Similac has different products for infants from newborns to 36 months. Each product is specifically designed to help the child throughout their stages of growth and development.
They also produce products for specific dietary needs or health concerns. For example, there are formulas for babies born prematurely, fussy babies, and babies with food allergies.
Similac products aren't just for infants either. They also makes a meal replacement drink for mothers to provide complete balanced nutrition while breastfeeding.
What is Similac Club?
Similac Club Canada is Similac's loyalty program for their customers. Customers can sign up to get exclusive coupons, offers, information, and best of all: free samples.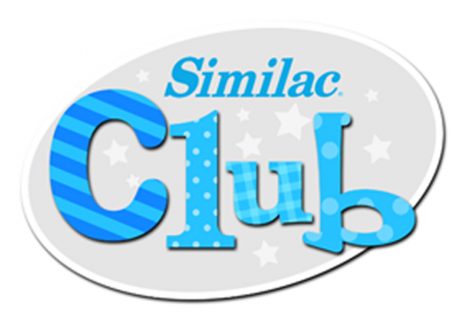 What Does My Membership Get Me?
Joining the Similac Club has great benefits for parents and infants alike.
The most exciting is that you'll get $175 in free gifts upon signing up.


Free gifts include free samples, coupons, and product rebate offers.
They also provide valuable advice on feeding your baby.
You'll receive free samples and coupons by mail as well as exclusive offers to your inbox.
How Do I Sign Up?
Registering for the club is super simple, you can sign up right here.
You simply need to fill in your shipping and contact information on the registration form. You'll also need to provide your baby's due date or birthdate so that Similac can tailor your offers based on your child's age.

If you've seen our post on Ensure Club, you'll know that Similac is also related to other brands Ensure, PediaSure, Pedialyte, and Glucerna. Once you've filled in your contact information on the registration form, you can also check a box to sign up for coupons and exclusive offers from these brands as well.
Are There Other Programs Similar to Similac Club?
Yes! Similac Club is one of many great rewards programs for new and expecting parents. Other popular baby brands with programs include:
But that's just the beginning. Check out a more complete list of loyalty programs that give out free baby samples here.

How Do We Rate This Program?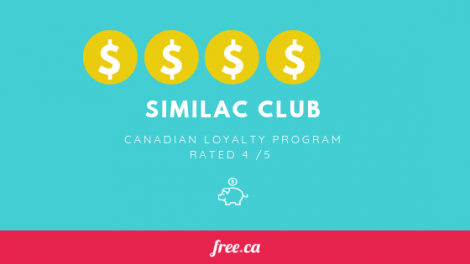 Our Similac Club Rating: 4/5
Why this rating?

From our perspective, Similac Club is a great rewards program for both new parents and infants.
First you get $175 in free gifts upon signing up, then you get free samples and coupons, which is awesome. As any Free.ca members know, we think free is always best!
We also like that Similac sends helpful nutritional information to parents, especially since becoming a new parent is full of challenges and questions. The more information new parents can get the better!
The bottom line is we think any parents feeding their infants formula would benefit significantly from joining this program.
Want to save even more money? Check out these tips, samples, and coupons for parents: