November 3, 2023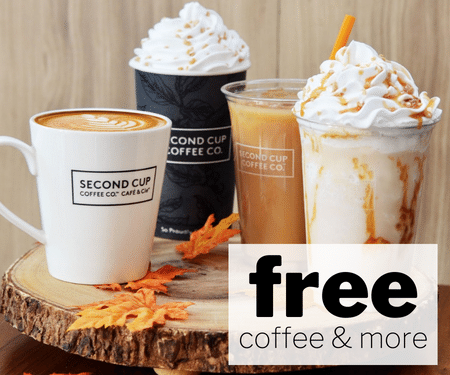 Second Cup Rewards Program: Get a Free Coffee
Want to know how to get a free coffee with Second Cup's Rewards Program? Well if you are a coffee lover I've got some exciting news to share. I recently discovered a way to snag a free coffee, and I just had to tell you all about it.
Second Cup, that beloved coffee haven, has an amazing Rewards Program, and it's your ticket to a complimentary caffeine fix. So, here's the lowdown on how you can join the club and enjoy your free coffee. It all starts with signing up for the Second Cup Rewards Program. Visit their website and fill out a simple sign-up form with your basic info – your name, email address, and phone number. It's as easy as ordering your favorite brew.
Once you've completed the sign-up form, you'll instantly receive 500 points. These points are your golden ticket to a free coffee. They'll magically appear in your account, just waiting to be used.
Now comes the fun part. Head over to any participating Second Cup location. When you're ready to order, simply let the friendly barista know that you've got a free coffee reward waiting in your account.

They'll take care of the rest and hand you your steaming hot cup of coffee, on the house.
But wait, there's more! With the Second Cup Rewards Program, the perks keep coming. Every time you make a purchase or place an order, you'll earn more points and rewards. It's like a coffee lover's dream come true.
This Rewards Program is your gateway to free coffee goodness. Now, go forth and claim your free coffee! And remember, sharing is caring, so spread the word and let your fellow coffee enthusiasts in on this caffeinated delight.
Want more free stuff? Check out our Free Samples Page