August 7, 2019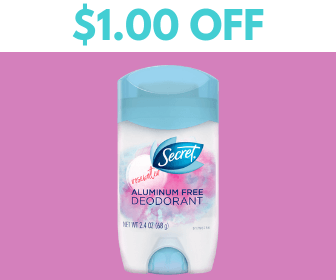 Claim your coupon today and get $1.00 off the purchase of Secret deodorant.
This is a printable coupon you must print and redeem in-store.
There is no specified expiry date for this offer, be sure to check for an expiry date.
Want more coupons and savings? Check out our Coupons Page.