October 12, 2023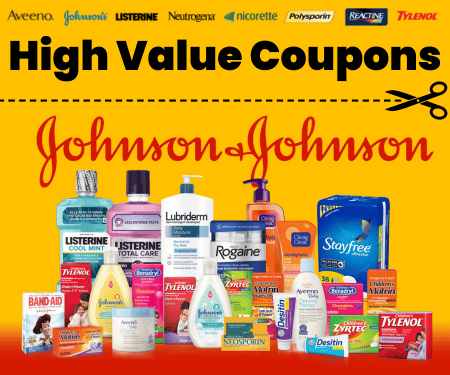 Care Club Canada High Value Coupons
Savvy savers will want a Care Club Canada High Value Coupon! If you're a fan of Johnson & Johnson products and love scoring incredible deals, you're in for a treat. They're is offering fantastic coupons that will help you save on your next purchase. In this blog post, I'll walk you through the simple steps of becoming a member and redeeming these amazing offers. So, let's get started on the path to big savings!
To unlock these money-saving coupons, you need to become a Care Club Canada member. Don't worry; the sign-up process is a breeze! Head over to the Care Club Canada website and look for the "Join Now" or "Sign Up" button. Fill in your details, including your name, email address, and location. Voilà! You're now a proud member of the Care Club Canada community. As a Care Club Canada member, you have two fantastic coupon options to choose from:
Offer 1: A $3 Credit on Amazon.ca
If you're an online shopping enthusiast, this offer is perfect for you.

You'll receive a $3 credit to use towards your next purchase of eligible Johnson & Johnson products on Amazon.ca. This offer is valid until 31st December 2023, so make sure to take advantage of it before it expires.
Offer 2: $3 Off In-Store Coupon
Prefer the traditional in-store shopping experience? No problem! You can opt for the $3 off coupon for your next in-store purchase at participating retailers on eligible Johnson & Johnson products. Keep in mind that this coupon will expire two weeks from the date of printing, and it's not valid on select products in Quebec. Please refer to the coupon for full details.
Once you've made your selection, keep an eye on your email inbox. Your first email as a Care Club Canada member will ask you to choose your preferred coupon option. Simply follow the instructions provided in the email to redeem your chosen coupon.
Important Note: Care Club Canada offers are exclusive to Canadian residents only, and each member is entitled to one offer per email sign-up. Using multiple email addresses to sign up will result in removal from the program.
Want extra savings? Check out Flipp. This is your one-stop marketplace for savings and deals. Search for products you have coupons for and combine them for extra savings!