February 14, 2019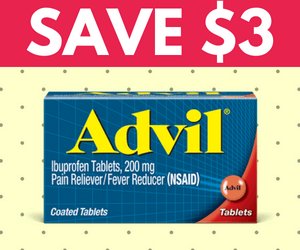 Hurry and claim these valuable Advil coupons while you can. There are multiple coupons up for grabs.
You can save $3.00 on a variety of Advil products including Advil Nighttime, Advil Cold, Advil 12-Hour, and more. Learn more about different Advil products here.
To get yours, select your province and then print out your coupons. The coupons expire 1 month after printing. Share this great offer with your friends and family!
Want even more coupons? Check out our coupons page!