Unicorn Smoothie Recipe
April 16, 2019, BY Emma Craig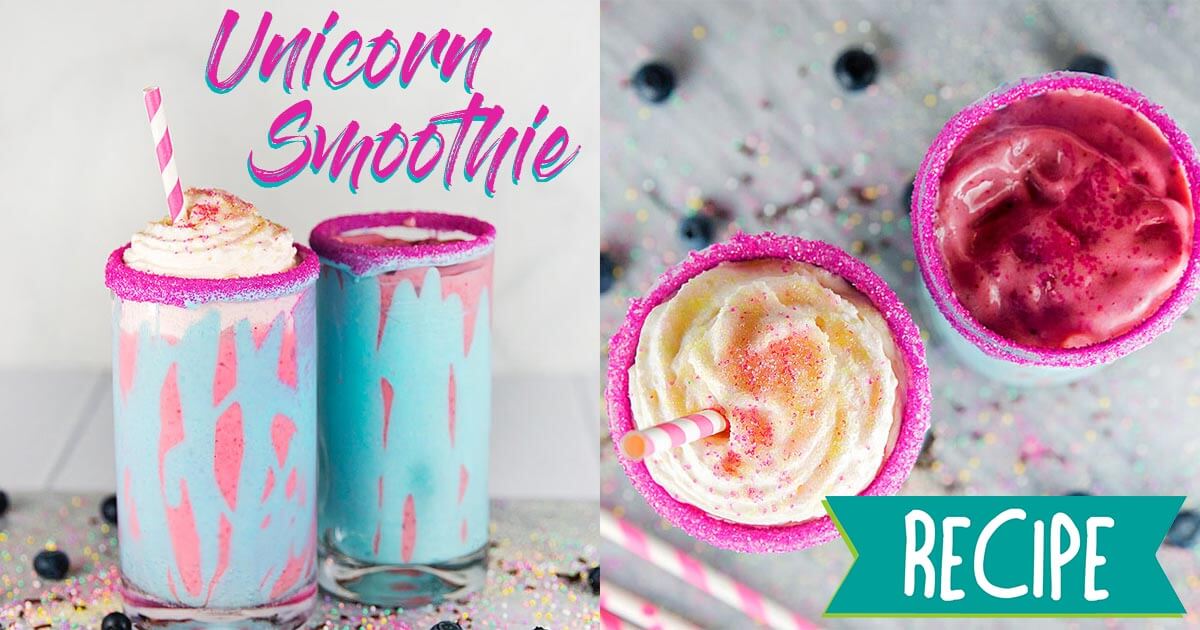 This fun Unicorn Smoothie Recipe is always a hit at my house!
Do you remember those unicorn frappuccinos from Starbucks everyone went crazy for? Unfortunately, those were only available for a limited time.
Don't fret: you can try out this unicorn smoothie recipe for a healthy take on that sweet treat.
This dessert is both beautiful to look at, and super delicious.
This sweet smoothie recipe comes to us courtesy of Carrie Colbert.
Ingredients:
1/2 Banana, frozen

1/4 Cup raspberries or strawberries, frozen

1/4 Cup Blueberries

1 Cup milk or non-dairy alternative

1/2 Cup strawberry yogurt

Toppings & Such (optional):

1 Cup blue chocolate (white chocolate chips melted together with two drops of blue food colouring)

Whipping cream

Sugar sprinkles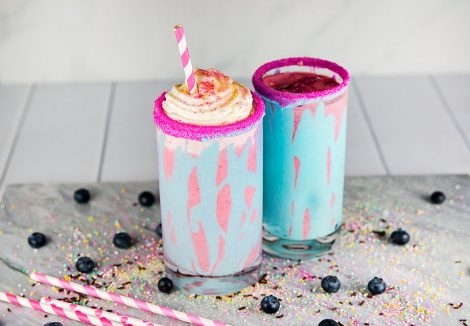 Directions:
Melt the white chocolate chips in a bowl in the microwave. Add two drops of food colouring and mix to incorporate.
Using a spoon, drizzle the melted chocolate inside cups. Put cups in freezer for a minute to harden chocolate.
Dip the rims of the cups in the melted chocolate and then dip into sugar sprinkles.
Put cups in freezer for a minute to harden chocolate.
Blend all smoothie ingredients with a blender until smooth.
Pour the smoothie into the cups. Top with optional whipped cream and sprinkles.
Get What You Need
To make it easier for you, we've included some quick links to some of the materials you'll need to for this recipe.
Simply click the links, order your items, and have them shipped right to your door!
More Recipes Like This
If you liked this recipe, be sure to check out these similar ones we've got on the site: