Pampers Free Samples Canada: Join Pampers Rewards
April 29, 2019, BY Emma Craig
A new sample offer is now available through Pampers Rewards! Join today and instantly get a free $40 promo code to Ergobaby! 
This promotion is only available for a limited time so claim it now!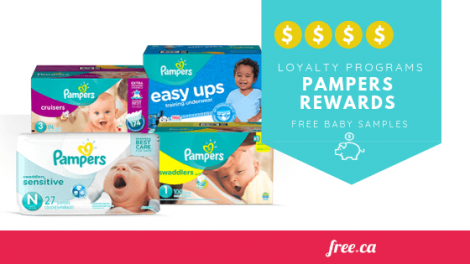 New parents and parents-to-be just love Pampers Rewards because it's their chance to get Pampers free samples Canada, coupons, coupon codes, and even amazing free products.
Whether you are expecting a baby, have just had one, or know someone who is, you'll want to learn more about Pampers Rewards. This great loyalty program helps parents get great savings and rewards for free baby stuff!

About Pampers
Pampers is one of North America's most popular diaper brands. They make diapers and wipes for newborns, infants, and toddlers.

According to their site, Pampers is "dedicated to every baby's happy, healthy development. Learn more about us, our products and our commitment to you."

Since 2006, Pampers has been a supporter of UNICEF and helped millions of babies by protecting them against newborn tetanus.

Are There Pampers Free Samples Canada?

Looking for Pampers free samples Canada? Pampers does not really give out free samples in the way other companies do.

However, they do give out free rewards and discounts when you join Pampers Rewards. These freebies do need to be earned through purchases, however, they are a lot more valuable than traditional free samples.
If you really want free diapers samples, Huggies offers free diapers and free wipes when you join their No Baby Unhugged Loyalty Program.

What Does Joining Pampers Rewards Get Me?
If you join Pampers Rewards you'll earn points on the purchase of Pampers products. You can redeem those points for rewards. You'll also get access to exclusive offers and Pampers coupons.


What Do The Rewards Include?
There is a wide variety of rewards available to members, which also vary in point value. Some of the rewards include:

Free Shutterfly Photo Prints & Photo Gifts
Get Free Books
Exclusive Free Baby Toys
Totally Free Gift Cards
Pampers Coupons
Donations to Charity Causes
Exclusive Savings at Select Retailers
Exclusive Contest Entries
You can browse all the rewards in their Rewards Catalog.
How Do I Sign Up?

You can join Pampers Rewards by downloading the app for your smartphone. You'll earn 100 points right away just for registering and downloading the mobile app, plus you'll earn 50 points on your first Pampers purchase.

You can learn about the app here.
How Do I Get Points?
There are in-pack codes on Pampers products, so after you make a purchase, scan the in-pack code into your app to get the points.
Club Pampers
Pampers also has a Club Pampers email newsletter where they send email updates to their subscribers. Right now, they are currently running a promotion for $40 off an Ergobaby purchase when you join Club Pampers.

Learn more and join here.

How Do We Rate This Program?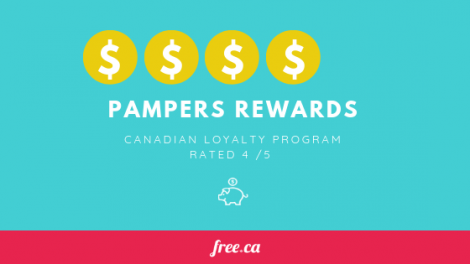 ⅘

Why This Rating?

We give Pampers Rewards a ⅘ because it is incredibly rewarding for Pampers customers. If you are frequently purchasing Pampers products you're going to see the points add up and you'll get great rewards.
We didn't give it a perfect 5 because they don't offer any free samples upon signing up, unlike many of their competitors.

More Like This
If you are interested in Pampers free samples, you'll definitely want to check out these other valuable free baby samples on the site.