November 2, 2023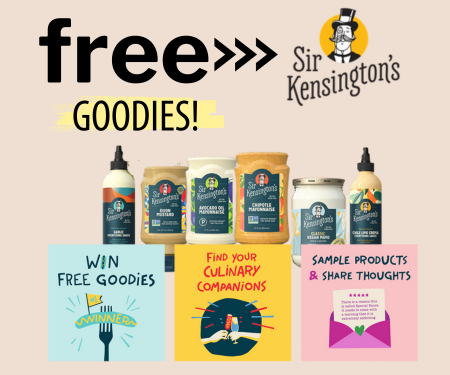 Get Free Goodies With Sir Kensington's Taste Buds
Unleash Your Culinary Curiosity with Free Goodies from Sir Kensington's Taste Buds
Hello, food aficionados! Who doesn't love the idea of discovering new and delicious treats, especially when they come for free? I've stumbled upon a delightful opportunity that I can't wait to share with you. Sir Kensington's is offering a chance to join their "Taste Buds" club, and the perks are too good to pass up. Let me guide you through how you can unlock these fantastic goodies without spending a dime!
Discover the World of Sir Kensington's Taste Buds:
Imagine being part of a community that's all about savoring scrumptious flavors, sampling exciting products, and staying updated on the latest culinary innovations. That's exactly what Taste Buds is all about. As a member, you get to:
Sample Free Goodies: Who can resist the allure of free goodies? As a Taste Buds member, you'll have the opportunity to sample Sir Kensington's products which are nothing short of delicious.
Explore Flavor-Forward Recipes: Get ready to embark on a culinary adventure with crowd-pleasing and flavor-forward recipes. They'll tantalize your taste buds and inspire your inner chef.
Stay Fresh with Updates: You'll be the first to know about the latest and greatest from Sir Kensington's. Be in the loop when they release something new and exciting.
Joining is a Piece of Cake:
Becoming a part of Sir Kensington's Taste Buds club is a breeze. Here's how to do it:
Sign Up: Simply, visit the sign-up page and register to become a Taste Buds member.


It's quick, easy, and completely free.
Sir Kensington's is known for its premium, high-quality condiments and sauces. By becoming a Taste Buds member, you get an exclusive sneak peek into their culinary world, all while getting the chance to savor free goodies.
So, don't miss out on this incredible opportunity to explore new flavors, recipes, and products, all without spending a cent. Sign up for Taste Buds today, and let your culinary curiosity run wild. Happy tasting!
Want more free stuff? Check out our Free Samples Page