November 22, 2022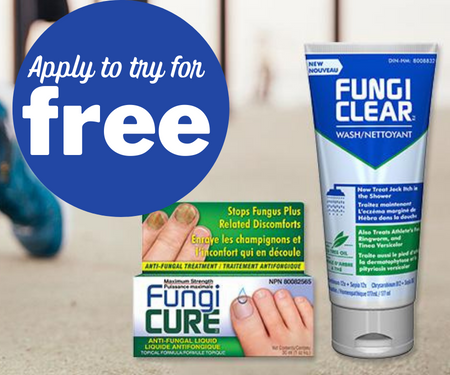 As you may well know, athlete's foot and other fungal skin infections are pretty common occurances. But did you know that using the right treatment products is critical when flareups occur? Butterly are introducing members to two anti-fungal teammates for those times when you experience athlete's foot, jock itch, ringworm, or tinea versicolor:
FUNGICLEAR Medicated Anti-Fungal Wash - a convenient treatment you use in the shower like a body wash. Its homeopathic formula with sepia 12x and tea tree oil make it suitable for daily use.
FUNGICURE Anti-Fungal Liquid Treatment - a spot treatment to directly target problem areas.
If you occasionally experience these issues and would like to be part of the testing group in exchange for your honest opinion, please complete the short survey on the linked page. 
Opportunity is open to residents of Canada only until November 30, 2022.