November 12, 2019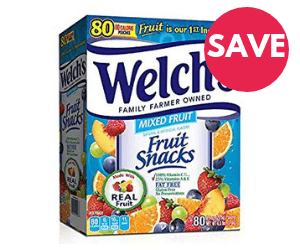 Claim your coupon now and save $1 on the purchase of Welch's fruit snacks. These fruit snacks make a great snack for kids and are perfect to pack in a lunch.
These coupons are only available for a limited time so claim yours now while you can. Be sure to check for an expiry date and follow the terms and conditions. Share these great savings with your friends!
Want more coupons? Check out our Coupons Page.