November 28, 2018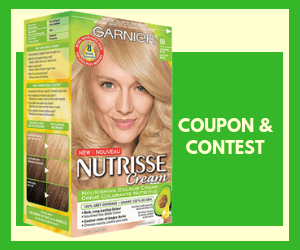 Are your roots becoming unsightly? Stock up on your favourite hair colour thanks to Garnier. Save $2 off Garnier Nutrisse Hair Colour.
Once on the offer page, scroll down to find the Nutrisse Challenge box and click the "Get your $2 coupon" button.
Bonus: After trying the product, return to Garnier's site to leave a review and you'll be entered for the chance to win a free box!
If you like this offer, check out our Coupons Page for even more great savings!
Want more beauty deals? See our Beauty Offers.