January 14, 2020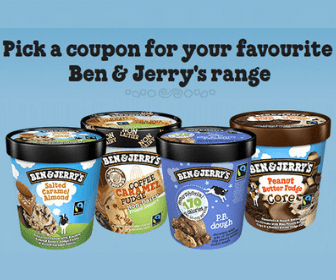 Do you love Ben & Jerry's ice cream?
Claim a $1.00 off coupon today.
Once you get to the offer page, choose your desired product, then sign up for your $1.00 off coupon.
Limit 1 coupon per person. Be sure to check for an expiry date.
Want more coupons? Check out our Coupons page.