August 29, 2023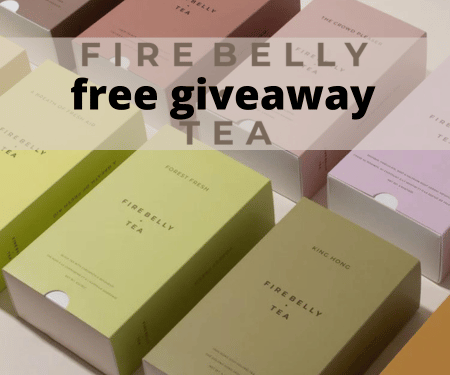 Win Free Firebelly Tea For The Year
Score a Year's Worth of Firebelly Tea! Here's How You Can Join the Fun
Hey there tea lovers! I've got some exciting news to spill that will have you brewing with joy. Imagine having your tea cravings sorted for an entire year – sounds like a dream, right? Well, guess what? You can actually make it a reality, and I'm here to spill the tea on how to get in on this fantastic opportunity.
The route to becoming the ultimate tea aficionado starts with a simple step: taking a short survey. Now, before you cringe at the word "survey," let me assure you – it's nothing like those marathon questionnaires that drain your soul. This one's short, sweet, and to the point, designed to gather some insights while making it worth your while.
By lending just a few minutes of your time to this survey, you automatically enter the running for a remarkable $100 Firebelly Tea gift card. Whether you're a green tea guru or a chai champion, the possibilities are endless.
So, how do you embark on this tea-infused adventure? Head over to the linked page, answer a few snappy questions that won't have you second-guessing your life choices, and voilà – you're officially in the race for the tea treasure. Plus, who knows?

Maybe luck will be on your side, and you'll be the proud owner of that coveted gift card before you can say "steep."
Want more free stuff? Check out our Free Samples Page