Free Pumpkin Carving Templates
October 18, 2016, BY Emma Craig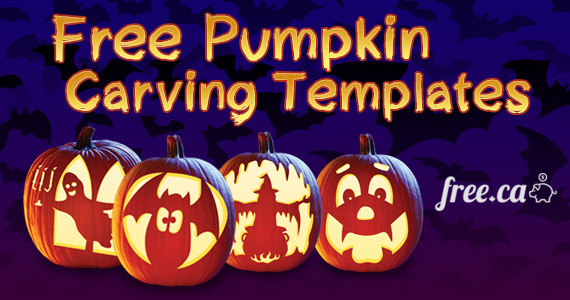 Have you have been flipping through Pinterest and Facebook seeing people's amazing pumpkin carving skills at work? Do you ever wonder how they can carve intricate children's characters, words and haunting images of Halloween when you end up with a face with two different sized eyes? The key to making a successful Jack-O-Latten is using a template that you can just copy over to your pumpkin. There are a bunch of free pumpkin carving templates available online, so that is why I have picked some of my favourite sites that can help you have one of the most creative pumpkins on the block! All these templates are free to download and print and then you can simply use them to create your pumpkin this Halloween.
Zombie Pumpkins
has free patterns to choose from including Grinning Jacks, Kreatures for kids and Television Terrors. There are some fantastic downloads that the whole family will love!
Better Homes and Gardens
has free printable pumpkin stencils that will lead your in the right direction of your pumpkin carving this year.
Pumpkin Pile
has some less traditional carving patterns including Video Game characters, Celebrities and Super Heroes. So whether you want a template for the 49ers or Mickey Mouse, you can get them all here.
Orange & Black
has some great carving templates that include Movie Heroes and Villains as well as TV stars like Breaking Bad characters and Spock.
Finally,
Martha Stewart
has some great pumpkin carving How-To's that include templates for Funny-Face Pumpkins and Mini Jack-O-Lantern Templates. You can also get some great tips on how to carve your pumpkin and some fun ideas to get creative with your traditional pumpkins.
What design are you choosing for your pumpkin this year?
Happy Halloween!